Toon Boom & RealCRO strengthen their partnership in Japan to include local representation for both sales and marketing.
Toon Boom Animation Inc, the Canadian software company, leader in 2D animation technology, has recently announced their intention to strengthen their support of Japan-based animation studios with their digital transformation in the years to come.

Toon Boom Animation Inc., offers some of the most powerful storyboarding and 2D animation software. Because we really believe in Toon Boom products we have being extremely happy to be the marketing agency of reference for Japan since 2021, we made it our mission to encourage more Japan-based animators to go global.
We are now extremely pleased to also be able to provide storytellers with local sales support to help them animate their art with Toon Boom top-notch digital tools and tailored services.
Stéphanie Quinn, the Head of Marketing, Strategy and Operations Japan at Toon Boom Animation Inc., stated "I am excited to continue working with RealCRO in the years to come. Having local partners with a proven track record ensures we can effectively share our history and innovation with Japanese studios and animation schools. Our partnership with RealCRO will help us achieve the growth we are looking for by effectively connecting with our local audience and answering their current & upcoming animation needs".
The Emmy award winner's favourite software spokesperson added, "Japan is a very important market for animation so with RealCRO we plan to fully localise the Toon Boom experience and continue to empower talented artists and animators from Japan to animate their art".
For schools or studios looking to learn more about Storyboard Pro 22 or Harmony 22, or to book for a free live demo, new and existing clients should reach out to Shane Suga Toon Boom Japan Sales Director: [email protected]. Toon Boom is excited to establish long term business relationships with clients by ensuring more than just software, but experienced training on how to best incorporate the technology in a step by step process into the Japanese animation pipeline.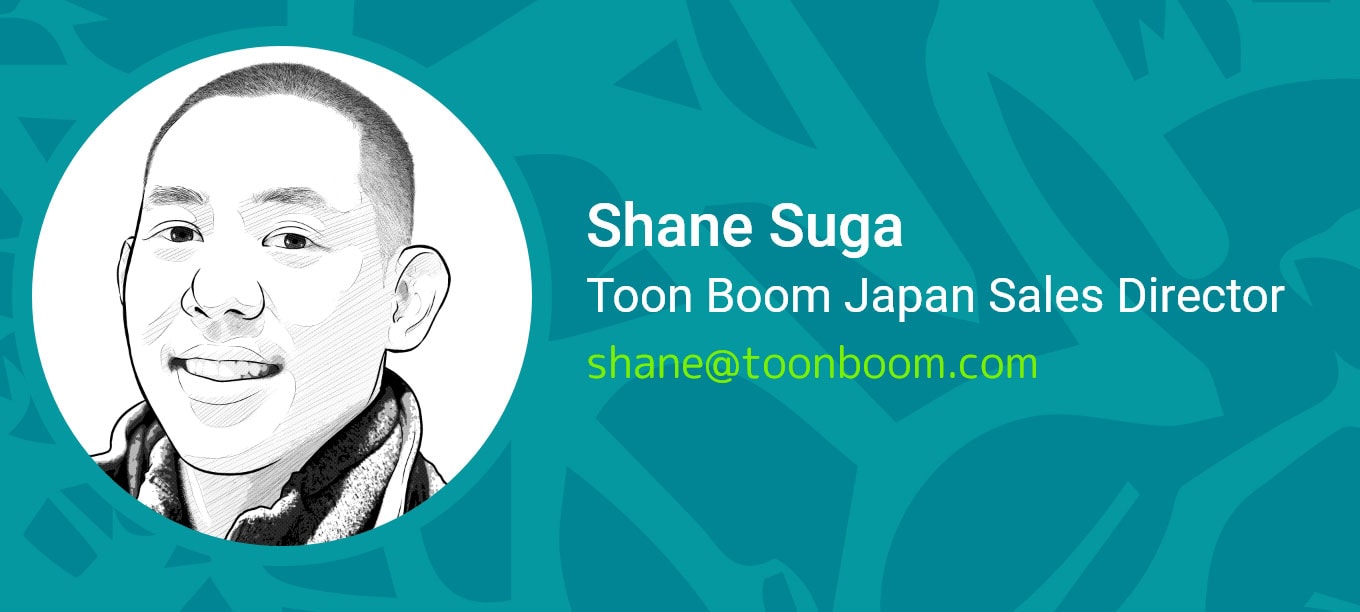 Toon Boom's award-winning software is the global standard for animation, storyboarding and pipeline management. Storyboard Pro and Harmony solutions provide everyone from enthusiasts to professionals with the artistic freedom to create in any style and efficiently publish anywhere, while Producer provides real-time management for animated projects. Customers who chose Toon Boom animation software for the development and creation of their productions include Disney Television Animation, Toei Animation & Amazon, Fox Television Animation, Nelvana, to name a few. The echnology is currently available in English, Spanish, Japanese and Simplified Chinese. For more information: https://toonboom.co.jp/

Media Liaison: Hanaho Takamatsu
Contact: +81-3-6273-7623 | [email protected]
For additional questions and inquiries: www.realcro.com or [email protected]