SHICHIKEN
Alain Ducasse sparkling sake
FOOD & BEVERAGE MARKETING AGENCY IN JAPAN
The Shichiken and Alain Ducasse team was looking for a multilingual food & beverage marketing agency in Japan to promote their new global collaboration, Alain Ducasse sparkling sake by Shichiken.
TRADITIONAL ADVERTISING
Our creative team produced the key visuals and key messages were reformatted using our client's website copy to offer a seamless experience to readers.
Our project team coordinated with and purchased media from the Nikkei team.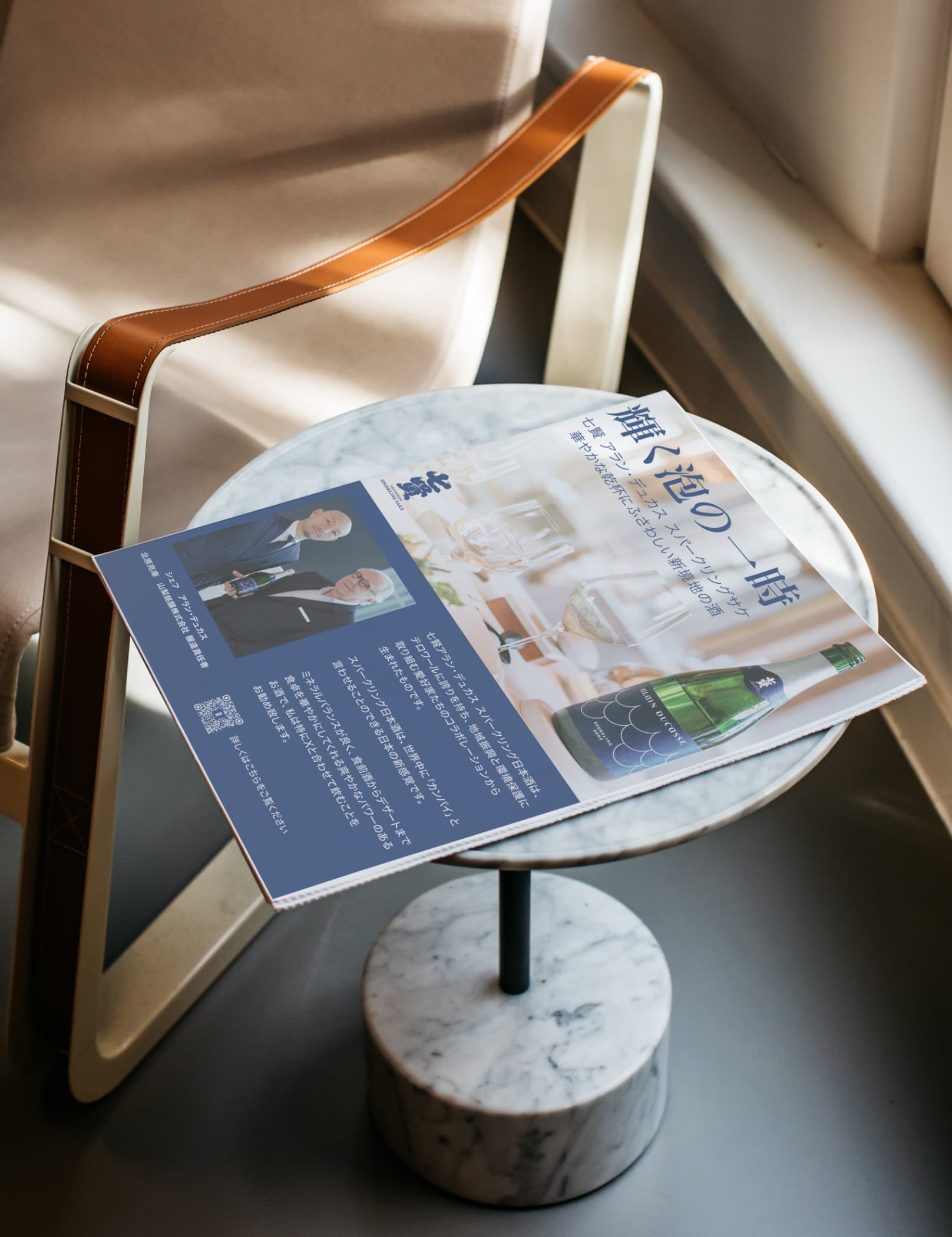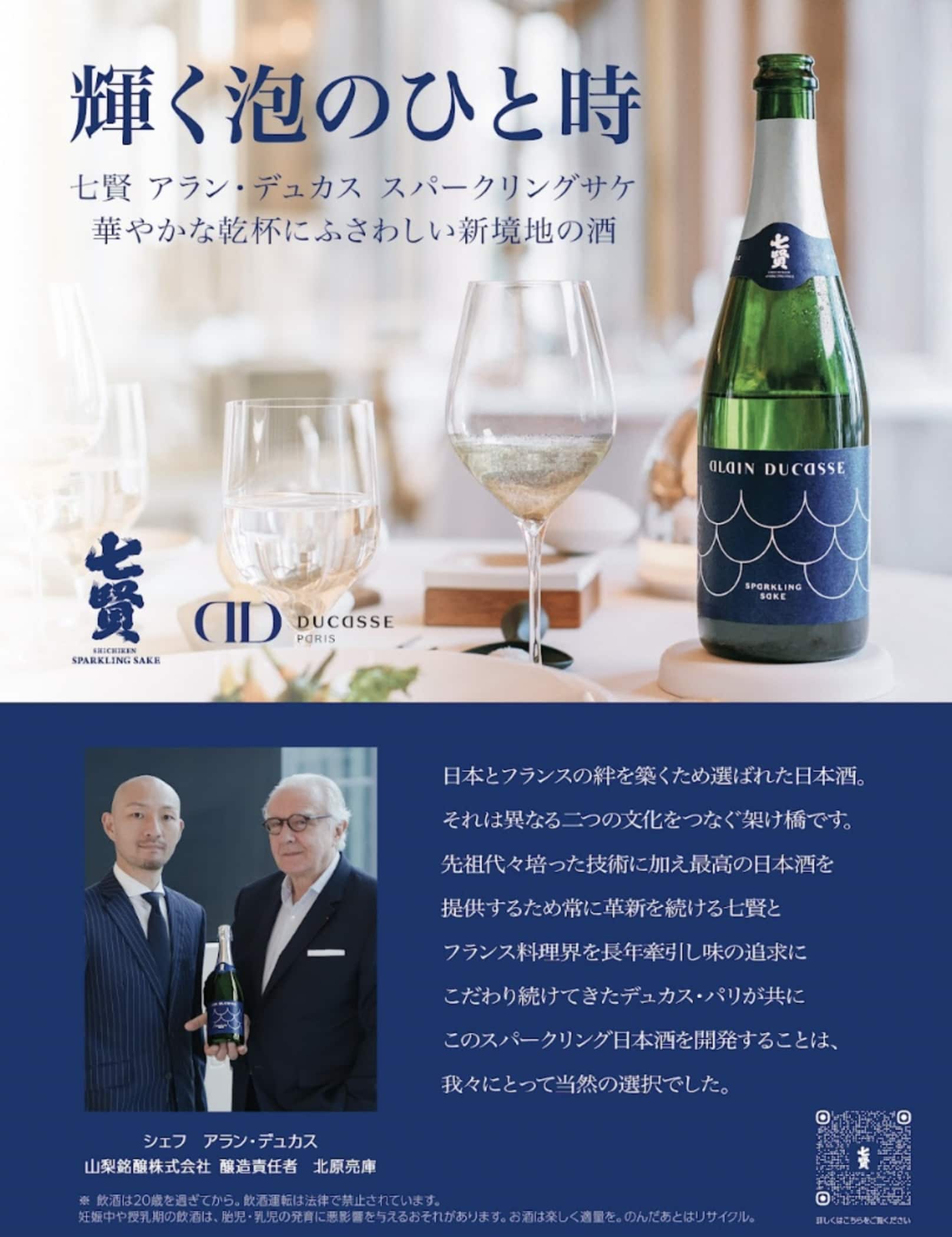 BRAND VIDEO
From script writing to post-production our video team has fully produced trilingual brand marketing videos which greatly contributed to raising awareness and positioning this innovative premium product & cross-brand collaboration.
PROFESSIONAL FOOD PHOTOGRAPHY
Our creative team has produced event, product packshot & food pairing photos and brand key visuals which have been used for content marketing & activations across many online and offline channels.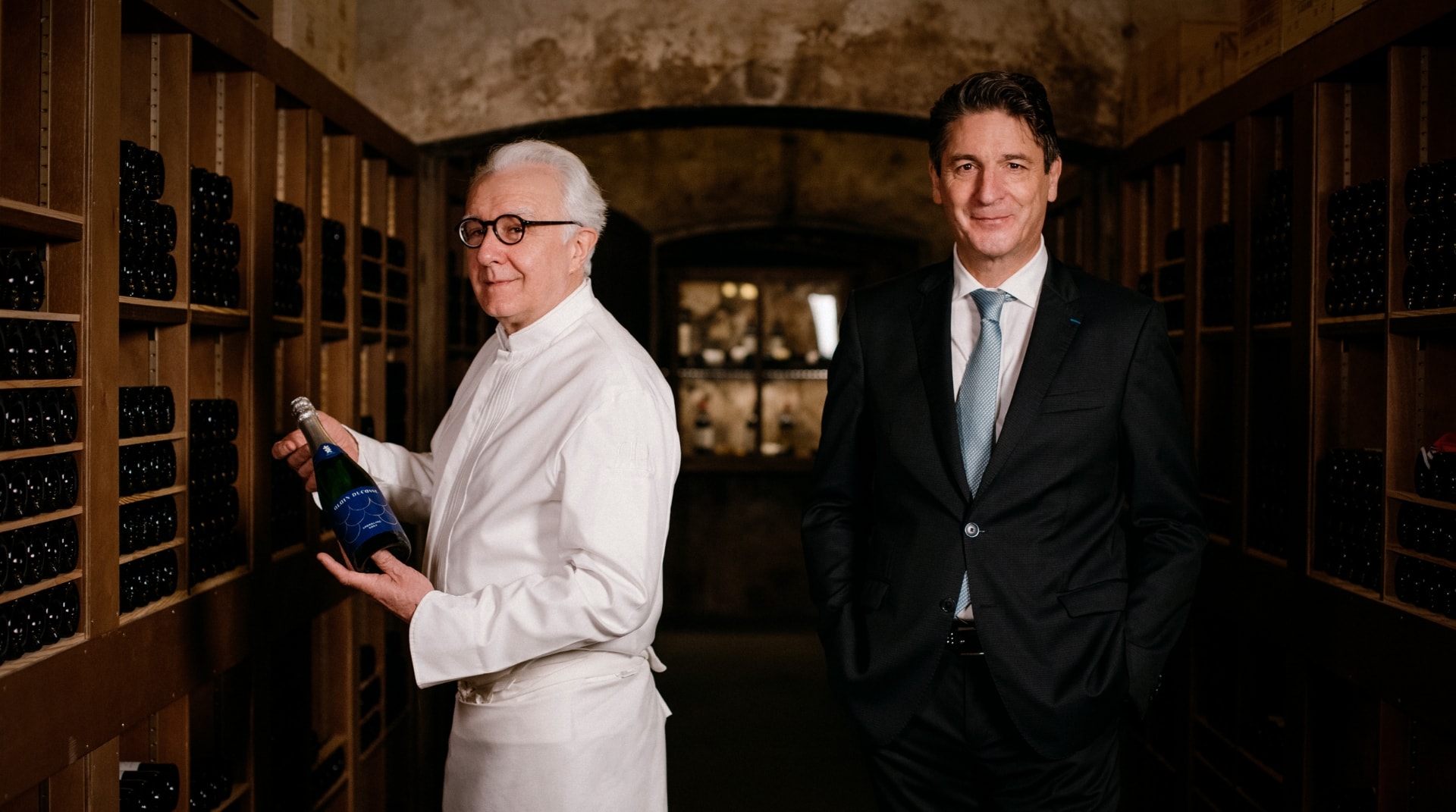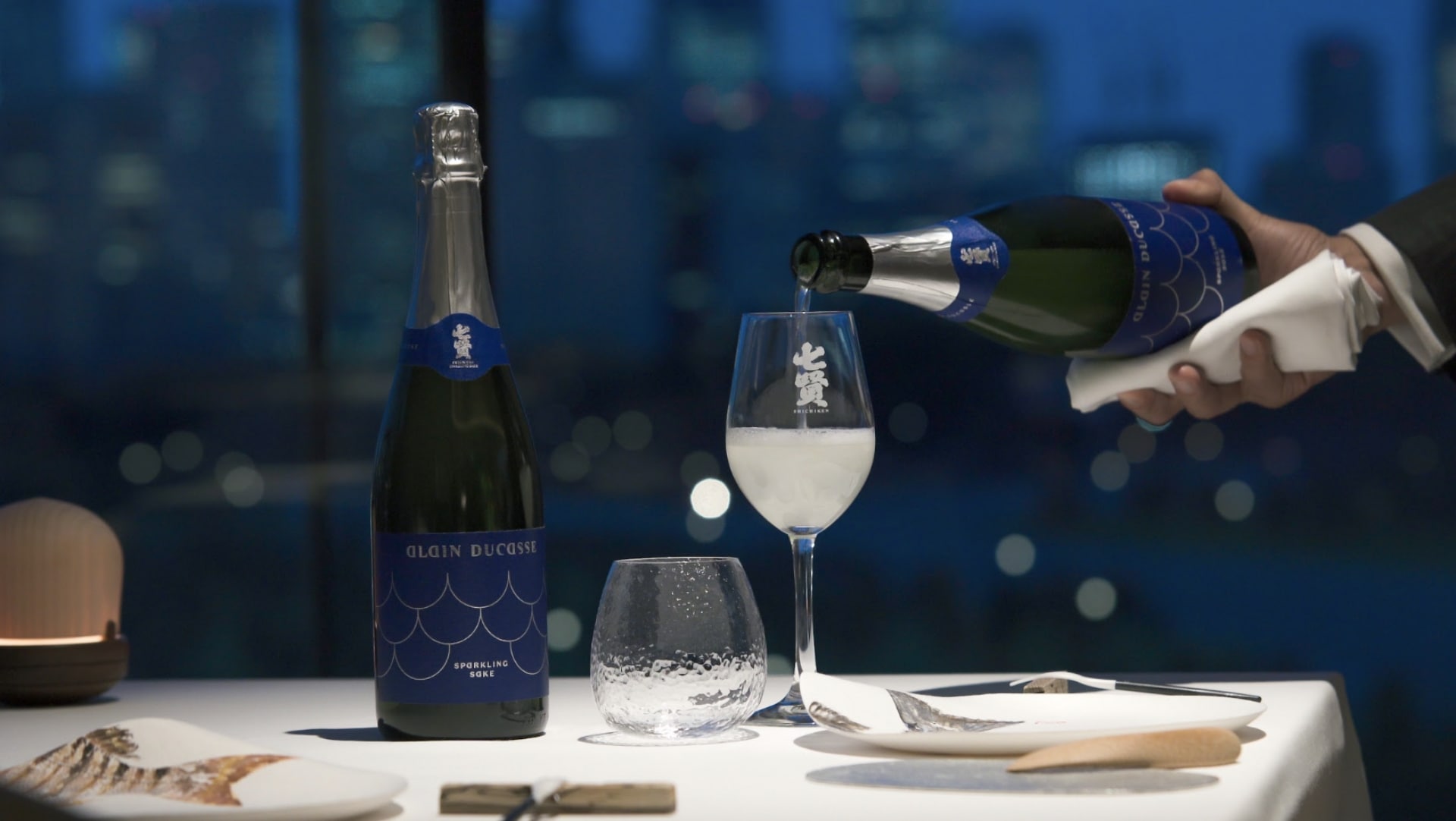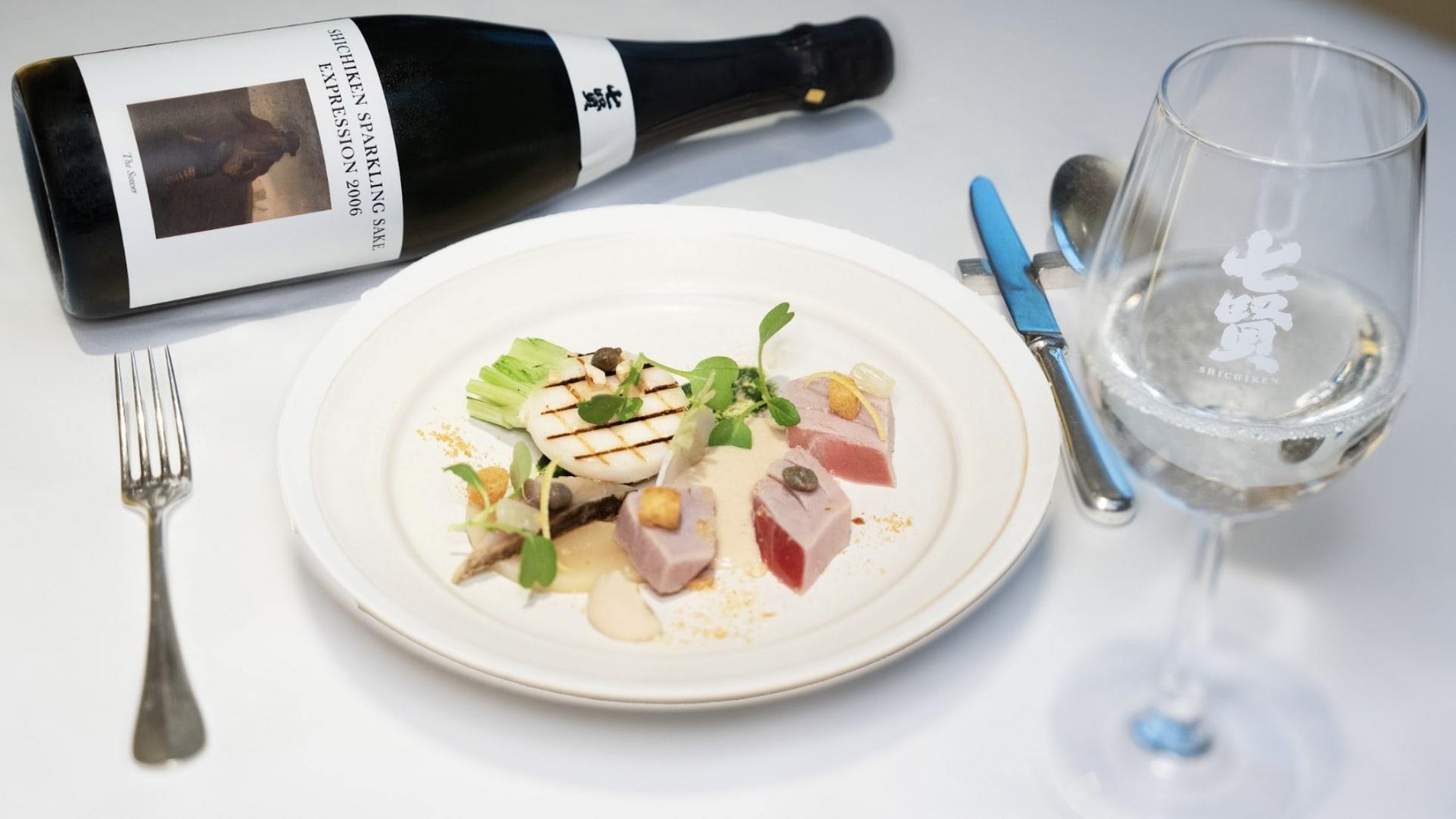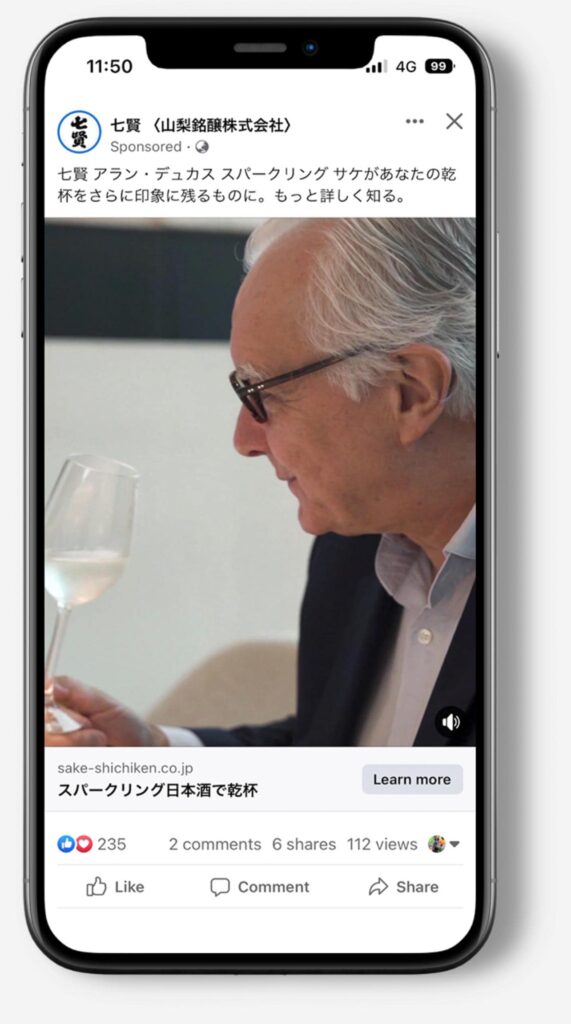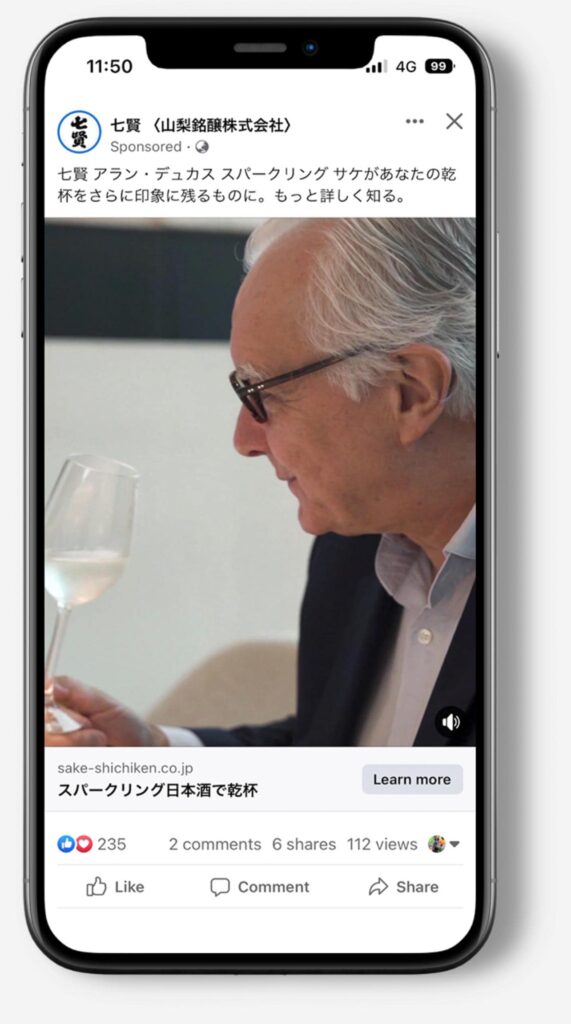 VIDEO ADVERTISING
A cross-channel video advertising campaign was produced and managed by our team in collaboration with our programmatic partner.
Specific personas and regions were targeted to help us build and keep the momentum prior to and following the traditional advertising campaign with Nikkei.
BEHIND THE SCENES
As we say: "Success occurs when preparation meets opportunity".
We were told by our clients that the sales results were six times higher than what they initially targeted.
Since achieving success in business requires every stakeholders involved to do their part we are never taking full credits but we are very proud to know that our team contributed to this successful brand collaboration.
Discover our case studies